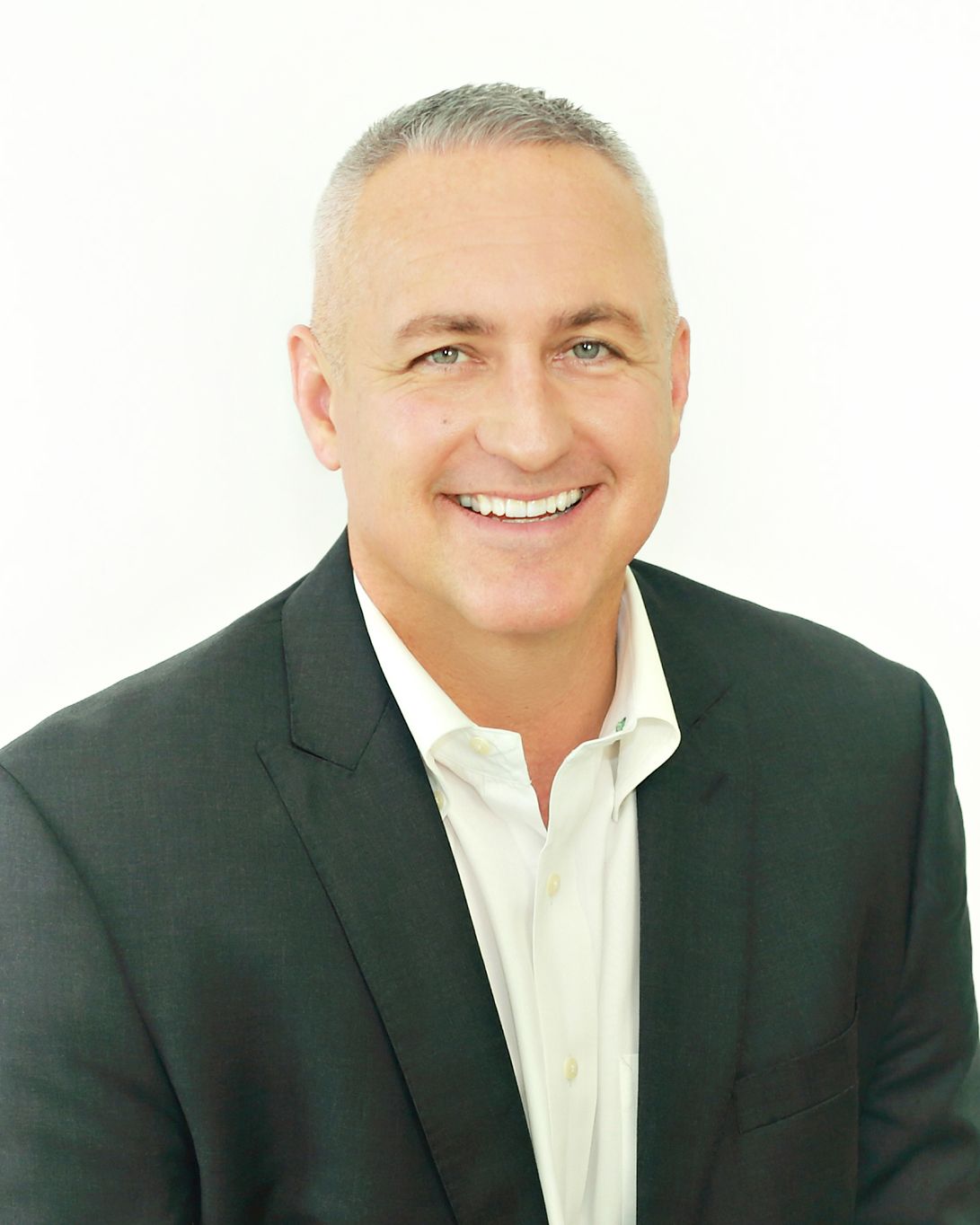 Tim Kirk, Team Leader, REALTOR®, MRP, MBA, MGySgt., USMC (Ret.)
DRE #01941662
Tim has more than 25 years of sales and business development experience, with the most recent 6 years specifically focused in residential real estate in Southern California. As a licensed REALTOR® and certified Military Relocation Professional (MRP), Tim understands that every client has unique situations which require flexibility, active listening, patience, and a vast amount of current real estate knowledge. He has built his business based on referrals from his network and past clients. Tim has represented both buyers and sellers of single-family homes, vacant land, and condo's in a myriad of locations in San Diego, Orange, Los Angeles, and Southwest Riverside Counties.

Tim served 25 years in the U.S. Marine Corps where he attained the rank of Master Gunnery Sergeant (E-9). During his career, he moved every 3-4 years, which gave him an appreciation for finding the ideal place to call 'home.' Tim has been married for 25 years, has two daughters, a son, and three grandchildren. In 2012, Tim retired from active duty and moved on to the next chapter in his life, where he decided to make a home in San Diego, due to the ideal weather.

Tim enjoys giving back to those who have sacrificed so much. In 2013, he co-founded Hire Our Heroes, a 501(c)(3) non-profit where he served on the board as Vice Chairman until it was incorporated as a program of the United Service Organizations (USO). Additionally, Tim is a Senior Project Manager for the Gary Sinise Foundation's R.I.S.E. Program, where he works with some of America's most severely wounded veterans providing specially adapted smart homes and home modifications. Tim is grateful to support multiple other philanthropic organizations as well.

In 2016, Tim's real estate focus shifted from being an individual contributor to building a strong real estate team with common goals of supporting our military and veteran community and focused on growing luxury diversification.

Tim is a servant leader with a wealth of knowledge in sales, communication, coaching, business development, and relationship building. He is proud to have earned an Associates of Arts from Columbia College, a Bachelor of Arts in Management from National University and a Master of Business Administration from San Diego State University.

If you are looking for a REALTOR® Team with a diverse background that will help you accomplish the buying or selling results you seek, look no further than the "Tim Kirk Team."
Mike Stine, REALTOR®, MGySgt, USMC (Ret.)
DRE #02022022
Mike has 14 years of sales and business development experience, with the most recent year specifically focused in Southern California residential real estate. As a licensed REALTOR® Mike's overarching goal is to ensure his clients are guided through the process of real estate transactions with professionalism and care. He understands that every client has unique situations and needs an agent who will focus on providing them with a listening ear and the focus to ensure their needs are met. He builds his business on referrals of those who know him and have worked with him throughout the years.

Mike is a 26-year veteran of the U.S. Marine Corps where he attained the rank of Master Gunnery Sergeant (E-9). In 2016, Mike determined the time had come for him and his family to leave the Marine Corps and settle in the beautiful area of San Diego County. He grew to love the area after beginning his Marine Corps career at Marine Corps Recruit Depot, San Diego and the many other experiences in the region over that 26-year career.

Mike has been married to his wife for 28 years and they have 3 children. His oldest son has gone on to join the military as well. He and his family are active in a local church where they serve and support many ministries.

Mike is an excellent listener and communicator with a relentless drive to ensure his client's dreams are attained. He holds Associate and Bachelor of Arts degrees from Excelsior College in New York and a Master of Arts in Executive Leadership from Liberty University in Virginia.

If you are looking for a REALTOR® Team with a diverse background that will help you accomplish the buying or selling results you seek, look no further than the "Tim Kirk Team."
Stephanie Strand, Marketing Director
(Unlicensed)
Stephanie is a recent graduate from California State University San Marcos, where she obtained a Bachelor of Arts degree in Communication Studies. In college, Stephanie was highly involved in campus organizations and extracurriculars. She joined her sorority, Alpha Omicron Pi, her freshman year, leading her into many leadership opportunities. She took on multiple internships, 3 leadership positions within her greek organization, volunteer opportunities, job openings on campus, and became President of the Greek Honor Society, Order of Omega. She loved staying involved and being connected to her campus.
Stephanie has always had a passion for marketing. She has gained much experience from taking on her leadership position as VP Communications in her sorority, as well as being a part of the Marketing team for her previous retail job while in school. Stephanie has always been a creative person and believes she has an eye for what looks good. She is super excited to be the Marketing Director for the Tim Kirk Team!
Stephanie will be handling the Marketing associated with your home. This includes digital advertising on multiple online websites, social media marketing on our different social platforms, print marketing including advertising on postcards, flyers, magazines, newspapers, and so much more!
When not in the office, Stephanie loves to be out and about! She loves going out with friends, seeing concerts, spending time with family, cuddling with her cat, and loves fashion and beauty!
If you are looking for a REALTOR® Team with a strong real estate background that will help you accomplish the buying or selling results you seek, look no further than the "Tim Kirk Team."
Jessica Cruz, Director of Operations, REALTOR®
DRE #0189627
Jessica has 14 years of experience as a licensed REALTOR®. She started her real estate career in Reno/Tahoe and is licensed in Nevada and California. Jessica's favorite role as a REALTOR® is educating clients and helping them understand the real estate process.

Jessica is the backbone to the Tim Kirk Team, making sure all transactions are coordinated smoothly and handling the behind the scenes work so our sales team can be out in the field working hard for our clients. When you choose to work with the Tim Kirk Team, Jessica will handle your transaction and work closely with you to keep you informed.

When she's not in the office, Jessica spending time on the beach, boating, playing with her dog, Bella, hiking and traveling.

​​​​​​​If you are looking for a REALTOR® Team with a strong real estate background that will help you accomplish the buying or selling results you seek, look no further than the "Tim Kirk Team."
Mike Wakefield, REALTOR®
DRE #01235555
Mike has 25 years of sales and business development experience. He has been involved in the real estate industry for 20 years. As a licensed Realtor Mike's creative, enthusiastic, and caring nature has enhanced his ability to find an ideal property for each client. His goal is to identify his client's needs while skillfully showing a home's unique presence and character.
Raised in Omaha Nebraska, Mike moved his family in San Diego. Mike understands the numerous intangible benefits of life in the San Diego with its unmatched weather, culture, and diversity. Mike has lived, worked and commuted from Mission Beach, Mira Mesa, Encinitas and Vista throughout San Diego County. Mike feels that there's no place else on earth quite like San Diego, California and owning property here is one of the great privileges of life.
Married to his wife, Trinity for 20 years, they have 4 children. Mikes oldest son is active duty in the military and has 3 children currently attending schools throughout North County. When Mike is not previewing properties or helping clients find their San Diego dream escape, he enjoys spending time with his family and friends on the beach, hiking in the canyons, hitting the gym or wine tasting.
Mikes main goal for each client is to understand his client's needs and build a relationship that will endure the test of time. As a strong negotiator and advocate for his clients, Mike's friendliness, compassion and humor can ease a process that can often be stressful. His experience buying, selling and building residential properties, along with experience in income properties and commercial properties give him broad background in helping clients find the ideal property.