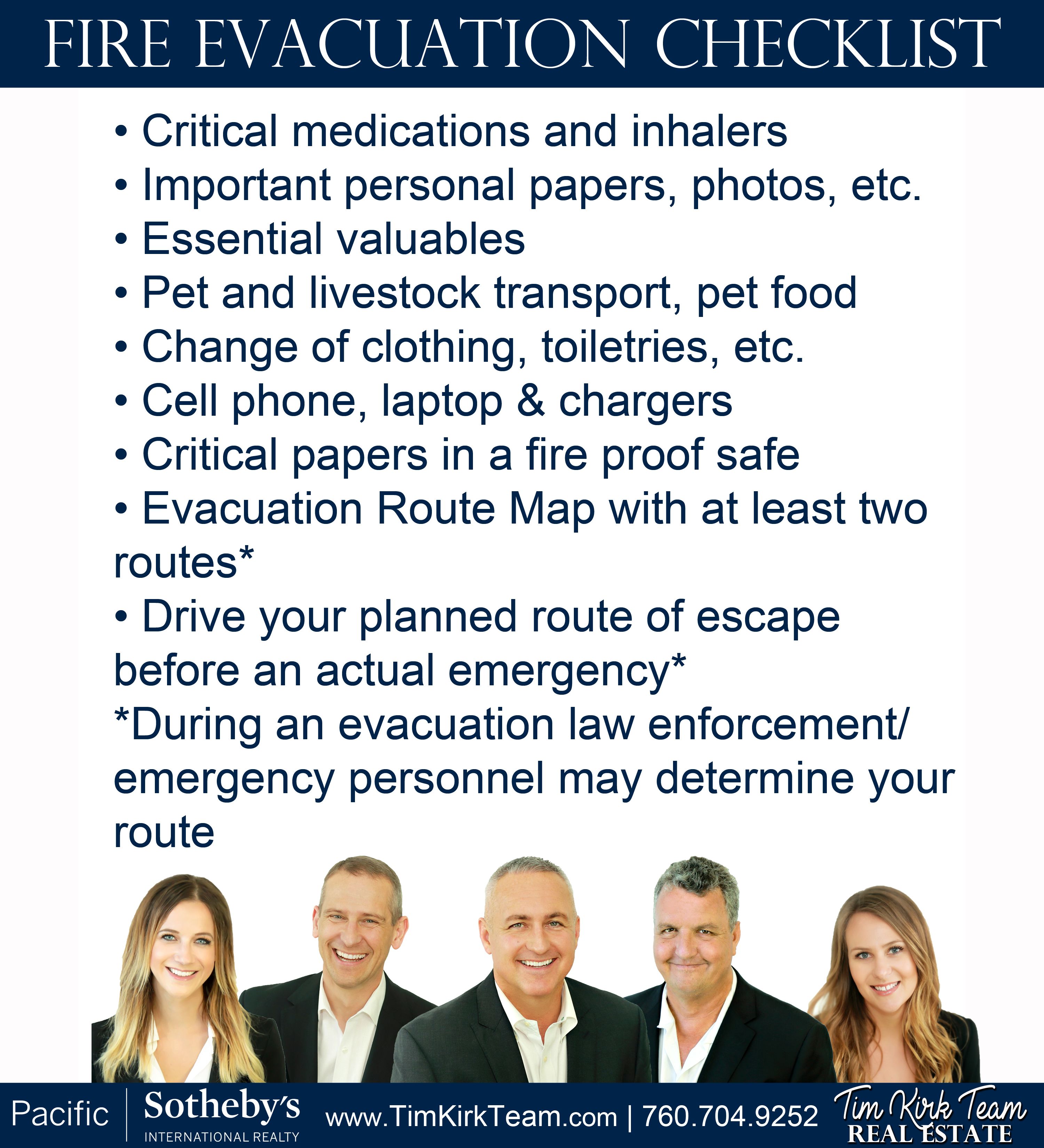 As you know, it's wildfire season. The Tim Kirk Team Realtors® want to share our deepest regrets to all of those directly and indirectly affected by wildfires.
This time of year, high Santa Ana winds circulate our dry climate increasing the fire risk. There are many steps we can take to prevent fires and prepare our homes and families incase a fire nearby shall risk our safety.
Avoid fire in the first place by taking simple steps like disposing of cigarette butts in appropriate containers, avoiding the use of fireworks, and open fires.
As a homeowner you have the responsibility of keeping your home safe from fires. You can do this by keeping needles, tree limbs, leaves and debris clear and away from your house. Create a defensible space around your home, space plants and trees away from each other.
Often times there is not much else you can do to prevent a fire so you must prepare for the possibility of one threatening your home and take action to protect yourself, your family and your pets. Use the Fire Emergency Checklist above and create an evacuation emergency kit to help prepare your home and your family in case a fire is imminent.

Please remember to be safe. For other tips to prevent fires and prepare yourself and your home visit, www.readyforwildfire.org.